In SPEEDA User's Voice, we would like to share the stories from our Clients on how they are utilizing SPEEDA to enhance research efficiency to promote business growth. For this round, we have invited Vice President Jansen Gunardi and Analyst Yang Le from Pickering Pacific Pte Ltd.
Pickering Pacific ("the company") is a Singapore-based firm that advises its clients on mergers & acquisitions (M&A) transactions in Southeast Asia and Greater China. They are dedicated to leveraging their local M&A expertise to deliver outstanding results to their clients as a reliable M&A advisor in the region.
As part of its M&A service offerings, the company works with multinational corporations ("MNCs") to identify potential acquisition targets for their clients. They have used SPEEDA - an Asia-focused research tool to support their research on private companies so that they can provide high-quality information to their clients to evaluate potential acquisition targets.
Extensive database for Southeast Asia Investigation
Pickering Pacific is a boutique investment bank, focusing on M&A advisory. We are industry-agnostic and mainly look at markets in Southeast Asia, Mainland China, Taiwan, and Hong Kong. On the buy-side, our clients are strategic or financial investors looking to make acquisitions in this region - many of them are Western MNCs, as well as some from Asia. We work with our clients to develop suitable acquisition criteria and we help them identify potential targets and execute the relevant acquisitions. On the sell-side, we help business owners sell or raise capital for their businesses in Southeast Asia and Greater China.
The main value of SPEEDA is the extensive database. We need to collect private companies' information in the Asia region, which is not so easy. We can check the government filings for financial and shareholding structures but it can be inconvenient, especially when there is a large number of companies. SPEEDA provides convenience because the data on private companies have been processed digitally and that makes comparison easy. There are other financial database providers, but in terms of private companies, we think SPEEDA offers the best coverage for private companies in Southeast Asia.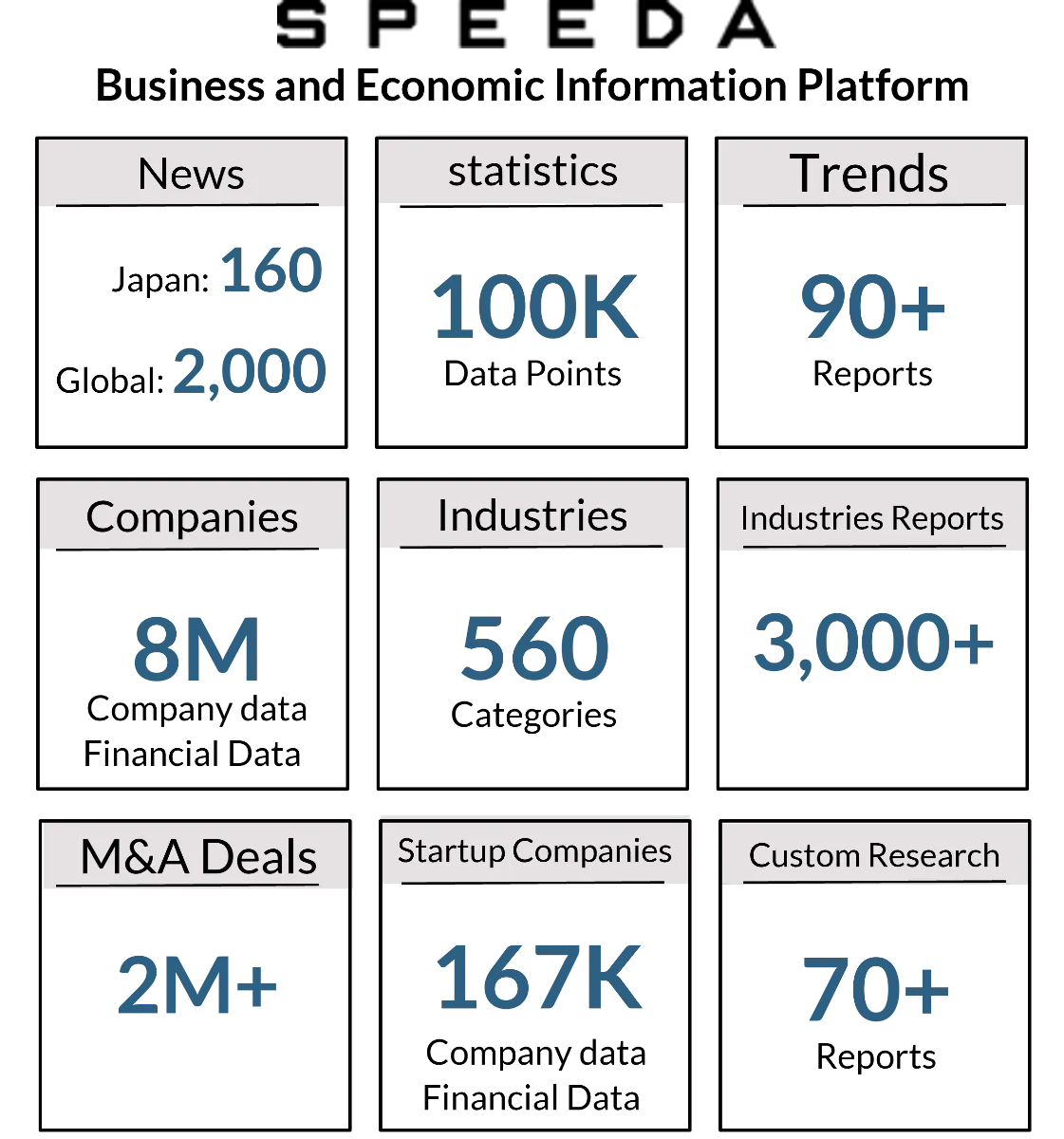 Increase efficiency in evaluating acquisition targets
When we look for acquisition targets for our clients, we typically would start with several hundreds of leads. We would then shortlist around 10 potential targets based on our client's acquisition criteria. That's where we see the value in SPEEDA. It's not economical nor efficient for us to purchase shareholder or financial information for all these leads from multiple vendors when we do not know whether they would be suitable targets.
With SPEEDA, we can strike a balance between the cost of data and the quality of research. We can spend a lot of effort in conducting detailed research for each lead, but that is not what we always need. In some cases, especially during the initial part of the screening process, we only need a quick overview of the industry and high-level information on potential targets (including their shareholding structure and financials) for evaluation.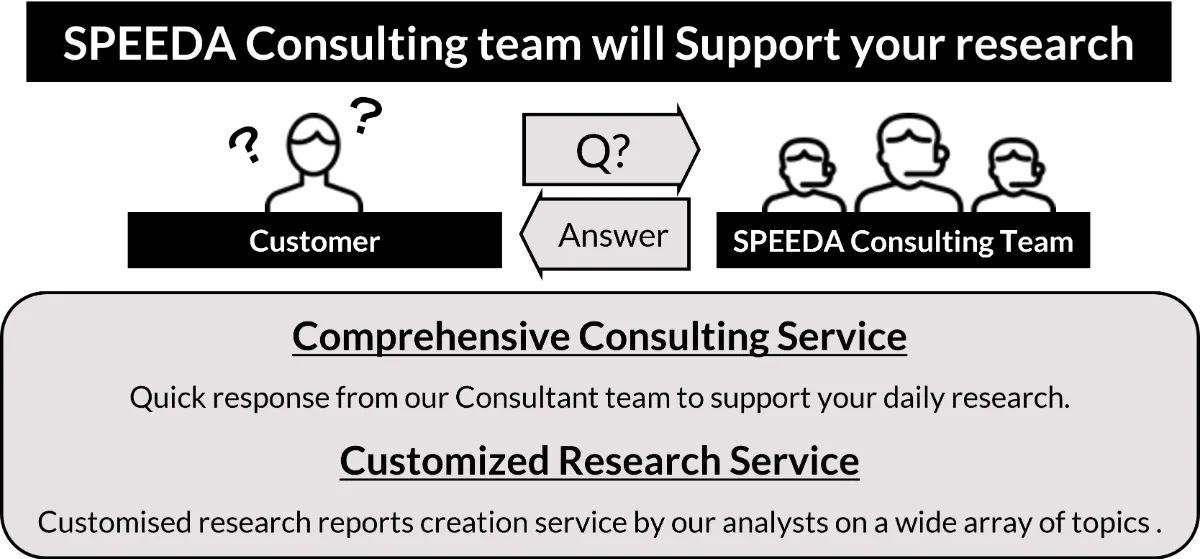 Analysts support your research
It is usually straightforward for us to get the data from the SPEEDA platform, i.,e., we can download the relevant information and analyze it on our own. However, we also find it useful that we can engage SPEEDA's Consulting Service team to work with our in-house research team in researching various topics such as industry trends, competitive landscape, etc. We think this is a unique SPEEDA offering that helps to enhance the quality of our research.
Find out more about what SPEEDA can offer!
Please follow our LinkedIn page for our Latest Updates!